Media, press information and contacts
Find current press releases, background information and multimedia materials on our projects and initiatives in the field of artificial intelligence.
Interviews & media contributions about the KI Park
On its second anniversary, the KI Park e.V. looks back on a successful
foundation phase. During the meeting of the Board of Directors on 11.10.2023, the
Board of Directors of KI Park as well as the Presidium of the Board of Directors were newly elected. These elections
mark the beginning of the second term of office of the association's bodies and bring both proven
continuity as well as new impulses in the management team.
Read more "
For journalists and media partners
KI Park e.V. provides you with comprehensive information on current developments, progress and events in the field of artificial intelligence. Our press department is your first point of contact for enquiries, interviews and further information.
The files provided are designed for media coverage. All materials are available in common file formats. Please note the terms of use for the use of these materials. For further information or specific requests, please contact us.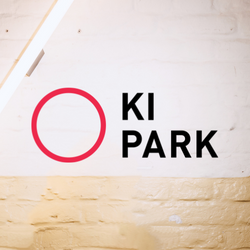 LOGO
Access our brand book and logo files via the following link. Please follow the brand book guidelines and send us any use of our logo for approval.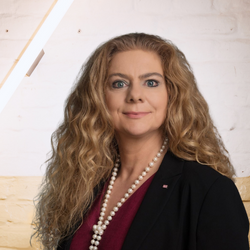 Images | Board & GF
High-resolution images of KI Park board members Prof. Dr Sabina Jeschke, Steffen Legler, Olly Salzmann and Managing Director Dr Florian Schütz:
ASSOCIATION PROFILE
Short and long text descriptions of the AI Park in both German and English
As an association of research institutions, start-ups, established companies, capital providers and social and political actors, KI Park e.V. pursues the goal of advancing the development and use of artificial intelligence so that Germany and Europe take a leading position as a location for technology and innovation. The ecosystem enables its members to share knowledge, advance their ideas and solve relevant problems together in AI real labs. The AI Park has a clear focus on those AI technologies that will significantly shape the future of industry and society, such as Deep Reinforcement Learning, 5G & 6G, NLP or even Digital Twins. More information about the AI Park and the ecosystem is available at www.kipark.de.
KARINA SUFIANOVA
Marketing & Communication Manager